About
At Raymond Chou Photography my goal is to artistically document your event and provide you with impeccable quality images that will meet your personal needs or that of your company.

With an agency background in both marketing and design, I possess a keen understanding of the importance of visual storytelling and branding. This allows me to capture images that not only showcase the key moments and cadence of your event, but that also incorporate your brand identity seamlessly.

Rest assured that if you book me, no important moment will be missed and all your attendees will look back on your pictures with the fondest of memories.
Trusted By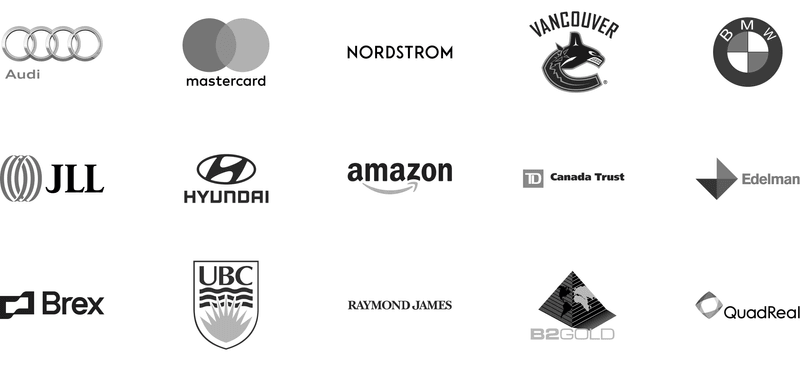 Testimonials




"The services provided exceeded our expectations, not only was Raymond able to capture every moment of our event, but was able to keep up with the steadfast pace within a short timeframe and able to provide hi-res imagery within hours following the event. Raymond is a true professional, who conducted himself in a polished and well-spoken manner, he was truly able to blend himself in with the audience, while capturing all key moments, highly recommend!"
– Rachelle Kong / NORDSTROM CANADA

"Raymond and his team has done photography for us for a number of different events. Whether shooting large scale conferences or professional headshots, Raymond has a knack for making events feel warm, exciting and professional - all at once. Some of our shoots have involved tight deadlines and turnarounds, and Raymond has never failed to deliver - he was also incredibly accommodating while we were in the planning phases. We're consistently pleased with his work and will continue to book him for our events!"
– Courtney Chu / BC PATIENT & SAFETY COUNCIL
---


"I have had the pleasure of working with Raymond as our photographer for a number of client events throughout the year. Raymond delivers fantastic photos that really capture and highlight our events and guests' experiences. Raymond's passion for his work, people and business are evident in the quality of work he produces. We look forward to continuing our partnership with Raymond and highly recommend his photography services."
– Britt Feltan / FLUXWERX ILLUMINATION
---


"We hired Raymond to photograph our company award night in Vancouver. Our head office is based in Ontario. All pre-event contact was online and I never met him until our day. His professional etiquette was evident from the first email. All financial transactions were smooth and seamless. Onsite Raymond was a fantastic. He captured our event with a quiet demeanor. He never drew attention to himself. He focused on our event making sure to include every guest in our candid shots. I would recommend Raymond for any photographic need you may have. You will not be disappointed."
- Monica Deligeorgy / GOLF TOWN
---

"Raymond Chou Photography professionally and expertly documented our American Bar Association Business Law Spring Meeting in the Vancouver Convention Centre with 1,500 attendees. He is punctual, pleasant, discreet, and followed our outline, but also captured the collaborative nature of our program in candid shots. Our key leaders are thrilled with head shots he took of them. It is a pleasure doing business with Raymond Chou. "
- Julia Passamani / AMERICAN BAR ASSOCIATION
---


"The feedback we have received from everyone regarding the photos of our conference has been overwhelmingly positive. Thank you so much for the prompt turnaround of our photos. We are very pleased with the work done by Raymond Chou and his team, and could not have asked for a better composition of our conference photography."
– Rosalind Hoang / NACE INTERNATIONAL
My Story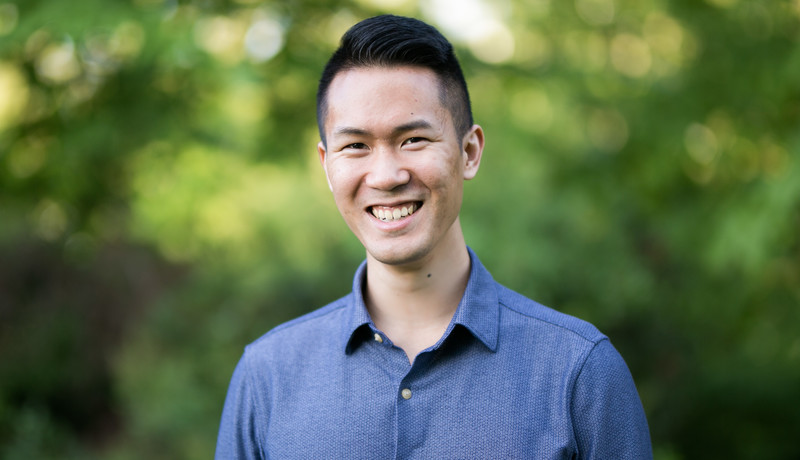 My relationship with photography started from a very young age when I found myself flipping through issues of the National Geographic. Seeing all the images of animals, nature, and the abstract moved me in ways that no other art form could.
In 2005 I got my hands on my first camera. The absolute joy I felt at capturing my first images was indescribable. It was like discovering, for the very first time, something I was meant to do since the day I was born.
Photography went from being a hobby to an obsession. The idea of doing it professionally entered my mind in 2007, and the rest they say is history.