EVENT INFORMATION
---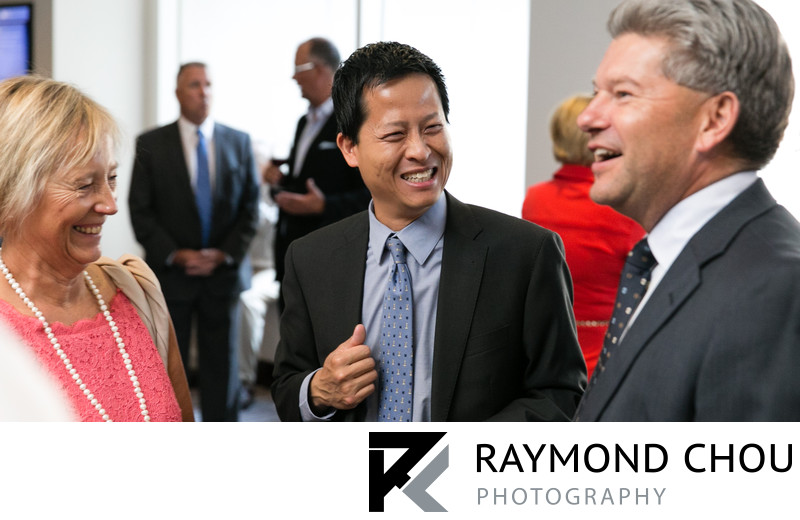 ---
At Raymond Chou Photography our goal is to artistically document your event and provide you with images of impeccable quality that will meet your personal needs and that of your company. We understand that a lot of precious time, resources and manpower goes into the meticulous crafting of your event, and we are committed to capturing it exactly the way you envisioned. Rest assured that if you book Raymond Chou to photograph your event, no important moment will be missed and all your guests and fellow staff members will look back on your pictures with the fondest of memories.
To ensure that these objectives are met, we will work with you carefully to determine your needs and/or company marketing objectives beforehand. Come the day of your event, all important guests and event highlights will be photographed in an unobtrusive manner to allow everyone to fully enjoy themselves. Of course, if you'd like us to engage with guests and snap a photo of everyone smiling into the camera, we won't shy away either.
To get a quote for your event, please click the button below and fill out our quote request form.




FREQUENTLY ASKED QUESTIONS
What types of events do you cover?
The events we normally photograph, but are not limited to, include multi-day conferences, trade shows, annual company functions, award ceremonies, corporate luncheons and dinners, customer appreciation events, fundraisers, private parties, and year end celebrations. You'll find a good variety of the past events we've photographed in the portfolio section, so we encourage you to check them out if you haven't already.
How many images can we expect will be delivered to us?
This answer is highly dependent on the nature of your event and the amount of content that requires coverage. For example, a client appreciation gathering where guests are encouraged to walk around and have a good time will yield a higher number of images compared to a company sit-down dinner where everyone is eating throughout most of the night. That said, the number of images you'd receive can vary between 50-80 images per shooting hour depending on the nature of your event.
How long before we get our photos and what format will we receive them in?
For single day events, you will receive your digital jpeg images within 3 business via electronic download along with an online gallery. The turnaround time for multi-day events like conferences and trade-shows will require more editing time. For companies that require their images as soon as possible, we can have your edited images by noon the next day at additional cost (available only for single day events).
Can you provide us with additional photographers if we need more than one?
Absolutely. We're aware that some events are so large in scale that coverage with multiple photographers may be required. In such cases, we will consult with you to determine the number of shooters needed.
Do we need to provide you with a shot list?
For shorter events that are only a few hours long, we generally don't need a shot list as we've photographed enough events to know what images event organizers are looking for by the end of the day. However, for full-day events or multi-day conferences, we highly recommend providing a detailed shot list with specifics of what you're looking for. This is especially useful for us if you're working with sponsors that require specific images.
Are your images securely backed up?
Yes. Your original image files will be backed up immediately within 24 hours on two separate disk drives, and once your edited images are ready they'll be backed up remotely online for you to access at anytime. Both your original and edited images will be safe and secure for up to 6 months after your event.
We may require a handful of event highlight images the following day. Can this be done?
Upon request we can provide up to 10 edited image highlights of your event by 8 am the next morning at additional cost.
What additional services do you provide?
In addition to photo coverage, we provide photo booth entertainment, media wall coverage, on-site printing, and video coverage.